Wendy Williams is a daytime television titan. The megastar built her empire on the back of her quick wit, charming humor, and ability to tell it like it is. From her beginnings in radio to eventually hosting her wildly successful talk show, Williams is sitting on an impressive fortune. Unfortunately, recent years have seen health and relationship issues derail her career and restrict access to her massive bank account. Why is Wendy cut off from her money, and what does her son have to do with it?

Wendy Williams has an estimated net worth of over $20 million. At the height of the Wendy Williams Show, which began airing in 2008, she was earning upwards of $10 million a year. This breaks down to roughly $55k per episode since she filmed about 180 a year. Her show was syndicated for several years and aired on FOX, BET, and several other channels internationally. During the November 2015 sweeps, the talk show was ranked at No. 1 in the demographic of women 25-54 in the U.S.
Williams was also branching out into other mediums. She's published several books, including "Ask Wendy: Straight-Up," "Wendy's Got The Heat," and "Hold Me in Contempt." She was doing some acting and featured in the Think Like a Man franchise. She also had a growing relationship with Lifetime, through which she distributed a biopic and documentary about her life. "Wendy Williams: The Movie" and "Wendy Williams: What a Mess!" debuted in 2021 to rave reviews and much controversy due to some revelations from the films.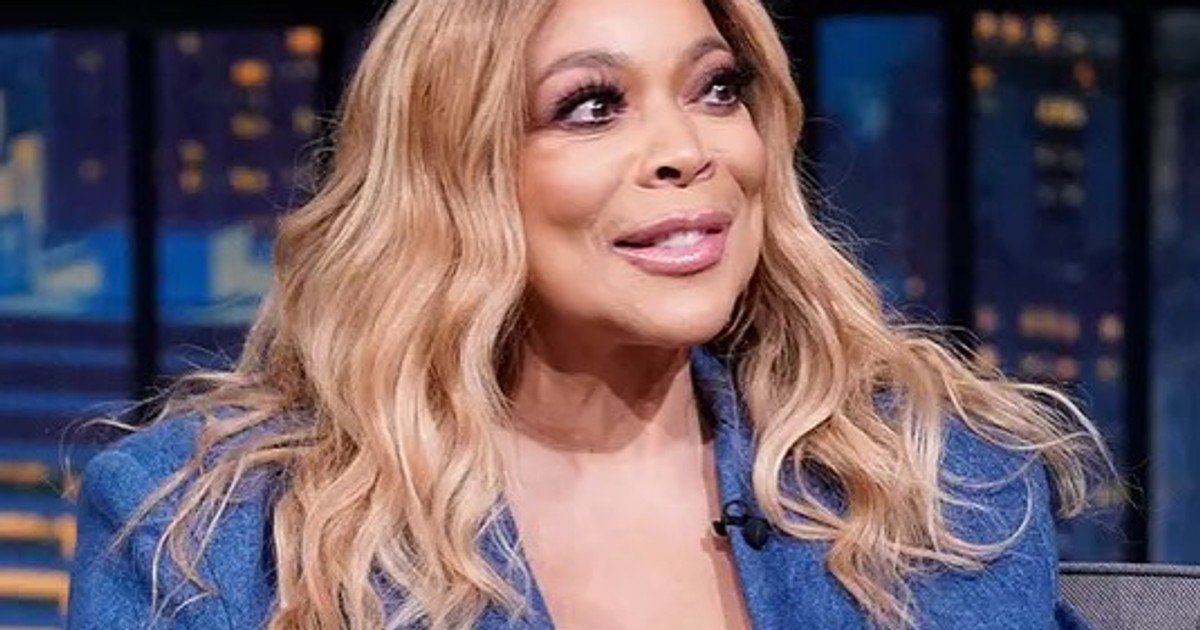 Things began to fall apart for Williams after she got sick with Covid-19. The illness complicated her already existing health issues, meaning she was incapacitated for quite some time. Williams suffers from Thyroid disease, lymphedema and Graves Disease. She missed the entire last season of her show, which was eventually brought to an end when it was clear she was not going to be able to return. Sherri Shepherd hosted the majority of Wendy's final season and took over her time slot with her own original show airing this fall.
Meanwhile, behind the scenes, rumors that Williams was only getting worst persisted. Despite attempts to make it seem like everything was ok, Wendy has only contributed to concerns thanks to several interviews where she appears to be aloof and distracted. Many fans worry that she may be on drugs or experiencing some type of mental illness.


Her financial institution, Wells Fargo, seemed to confirm this earlier this year when they froze her accounts. The bank alleges that Williams' spending became concerning and feared she was being influenced by someone. They called her an "incapacitated person" and argued that she was the "victim of undue influence and financial exploitation."
They appointed her a guardian to oversee her accounts and limited her spending, shutting off her AMEX. Williams is reportedly living off an allowance but has been borrowing money from friends because it is not enough to pay her staff or monthly expenses. "Wendy doesn't agree with a financial guardian being appointed," her legal team told the Hollywood Reporter. "If it's the court's intention to have one appointed over her affairs for the long haul, she definitely isn't going to accept that."
While Wendy continues to fight for control of her accounts, concerning information has come out about her son. Is it possible that Kevin Hunter Jr. is the "undue influence" that has been exploiting his mother? The Sun reported that Kevin Jr. ran up his mother's AMEX card by $100k before her accounts were frozen. In addition to his charges, Wendy had an intense exchange with her now former attorney LaShawn Thomas at a Wells Fargo branch in Florida – causing 'several red flags' prior to her accounts being frozen.
Kevin Jr. has spoken out about this and defended himself, claiming that the banks are spinning a narrative to justify freezing his mother's accounts. In his own statement, Kevin said, "I vehemently deny any allegations of unauthorized use of my mother's American Express Card. This is a false narrative perpetuated to justify freezing her accounts."
and
It is unclear what is or isn't true. Despite Kevin saying he is innocent, Wendy's brother Tommy took to social media to claim that his sister is not speaking to her son and denied him access to her penthouse recently. Kevin traveled to New York to celebrate Williams' 58th birthday but was not allowed up. "Her son is up there to spend what could be monumental time with his mother, that is if she opens the door," Tommy said in his video. Do you think Kevin is guilty? Is he the reason his mom's accounts are closed?
Thanks