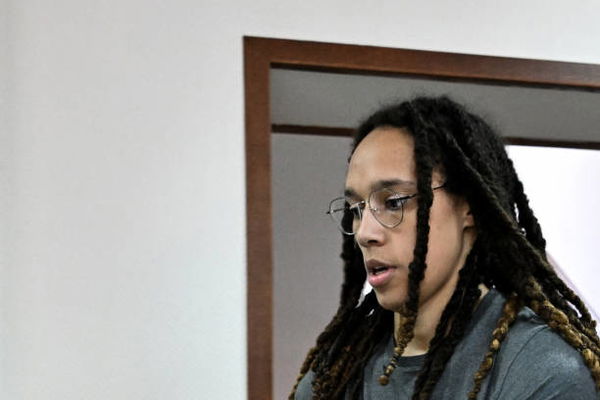 US WNBA basketball superstar Brittney Griner arrives to a hearing at the Khimki Court, outside Moscow on June 27, 2022. – Griner, a two-time Olympic gold medallist and WNBA champion, was detained at Moscow airport in February on charges of carrying in her luggage vape cartridges with cannabis oil, which could carry a 10-year prison sentence.
Continued…
The situation of WNBA star Brittney Griner has not improved. She has been detained in Russia for more than half a year now for drug possession. After multiple hearings, Griner was sentenced to 9 years in prison. A lot of people and celebrities felt that the sentencing was too harsh. And a lot were outraged by the 9-year sentencing. Many NBA stars, WNBA stars, actors, rappers, musicians, etc have shown their support for Griner. Now, rapper, Lil Wayne has given his support for her in a new album.

A few days back, DJ Khaled released his new album 'God Did'. This is Khaled's thirteenth studio album. The album featured superstars Rick Ross, Lil Wayne, JAY-Z, John Legend & Fridayy?. Lil Wayne used this opportunity to show his support for the Phoenix Mercury star with his verses.
and
Lil wayne is supporting !! I hope he will get achievement to bring back home.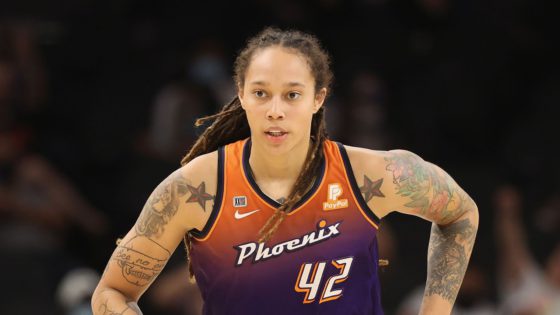 Wayne's verses were in response to the 9-year sentencing of the two-time Olympic Gold medalist. However, he is not the first rapper to voice his support for the towering center.
Lil Wayne joins other rappers to voice out for Brittney Griner
Wayne rapped, "Sky is the limit, every day I reach. They was tired of me winnin', now they dead sleep. Don't wan' see me with the ring? You better play D'. Ni**a, God did His thing when He made me. With the odds stacked against me, I could crack Da Vinci. I know only God can judge us, I say that for Brittney. They smell blood like the sharks, they start actin' fishy"
The rapper stated that only God can judge, referring to the judgment of the harsh sentencing. Earlier, rapper Boosie Badazz showed his outrage at the sentencing. The rapper took to social media to vent his disappointment and frustration about the sentencing.

He could not comprehend the harsh judgment for the possession of a weed pen. Boosie also called out Vice President Kamala Harris in his video. He said that Harris should be on the frontline as a black woman to get Griner out of prison and back home to the U.S. The rapper said that it would have been different if it was Katy Perry instead of Griner in the Russian prison.
and
Also, other hip-hop stars like Angie Martinez, Meek Mill, 50 Cent, Chuck D, DJ Paul, etc showed their outrage for the WNBA star's situation in Russia. Teammates and other WNBA stars were shell-shocked to hear about the 9-year sentencing and showed their disappointment.