A lady has revealed why she cut her long natural hair after relocating to the United States of America.
and
Taking to TikTok, the young lady disclosed that she had long natural hair when she arrived America.
But when she was charged $300 for braiding by an hair stylist after booking series of appointments, she decided to cut her hair.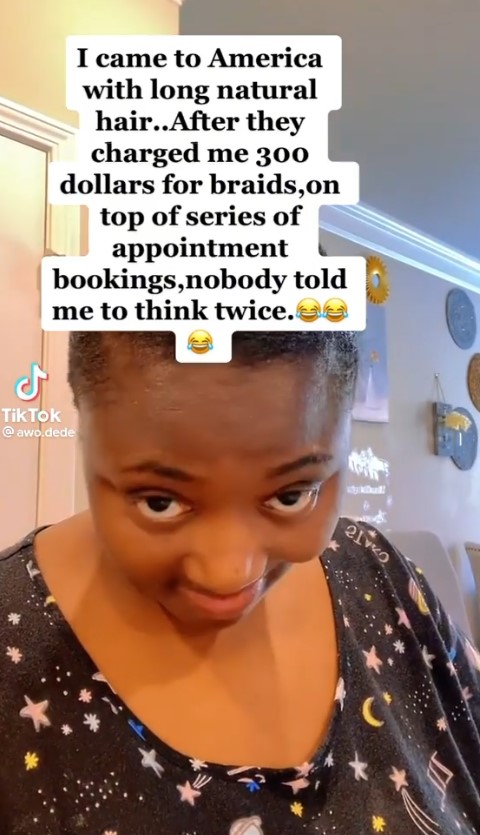 According to her, she considered the financial implications of paying $300 (over ₦120,000) for each braid session and choose to cut it all off.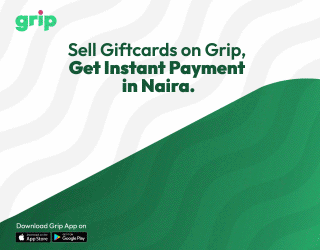 The young lady, who is now rocking permed lowcut hairstyle, is seen laughing at herself in the video she shared.
Watch below,
The video has elicited different reactions from netizens online, especially abroad-based Nigerian women, who could relate with the lady's story.
See how some reacted below,
omg
@nwachukwuchidera_official wrote, "I'm telling u oo
 even here in uk 
 if u see the rubbish hair they charged me £80 for I cried 
"
@lupretty0205 wrote, "Kudos to those of us who can braid and fix weavons by ourselves
"
@Mj.oluebube wrote, "Then come to Germany
you're lucky at the moment, just come. You'll know the true meaning of series of appointments before you then graduate to the price. Say what?? You're blessed."
omg
@cee_nony_ wrote, "You can learn to braid your own hair. I do it all the time. I live in Germany and I am not ready to give anyone hundreds of euros just for braids
"
You can share it with your friends !!