Tammy Rivera and Waka Flocka's split has been thoroughly discussed on social media.
Waka Flocka and Tammy Rivera have been very open about their marriage on "What The Flocka." One of their biggest obstacles was being able to move forward from Waka's infidelities. In the past, Tammy has walked away from the marriage. And she called for a separation because she was tired of Waka being unfaithful. However, they decided to get back together. Tammy was hoping that therapy could help them get to the bottom of things. At times, it didn't seem like Waka truly understood how much pain he caused Tammy. He also said that Tammy going through the public humiliation of taking him back made her a better person. Of course, Tammy felt this was a disrespectful opinion to have and share on television.
Well, Tammy and Waka have separated, 
again
. And this time they want to actually divorce. This was a hot topic on the season premiere of "What the Flocka." While Waka and Tammy seem to be handling the breakup positively, their loved ones aren't handling the change well. In fact, Tammy's family discussed this in one scene in particular. Apparently, the breakup led to Waka unfollowing Tammy's family on social media. And this truly is 
bothering
 them.
Click next for the details. 
It's taking family members time to get used to Waka Flocka and Tammy Rivera's breakup.
Tammy Rivera and Waka Flocka have decided to pull the plug on their marriage. And both are opening up about this on the current season of "What The Flocka." The former couple is strongly certain that they need to move on from the relationship. And while they seem to be at peace with the decision, their loved ones are not outside of their daughter Charlie. In fact, Tammy's mother and siblings aren't happy with how much has already changed.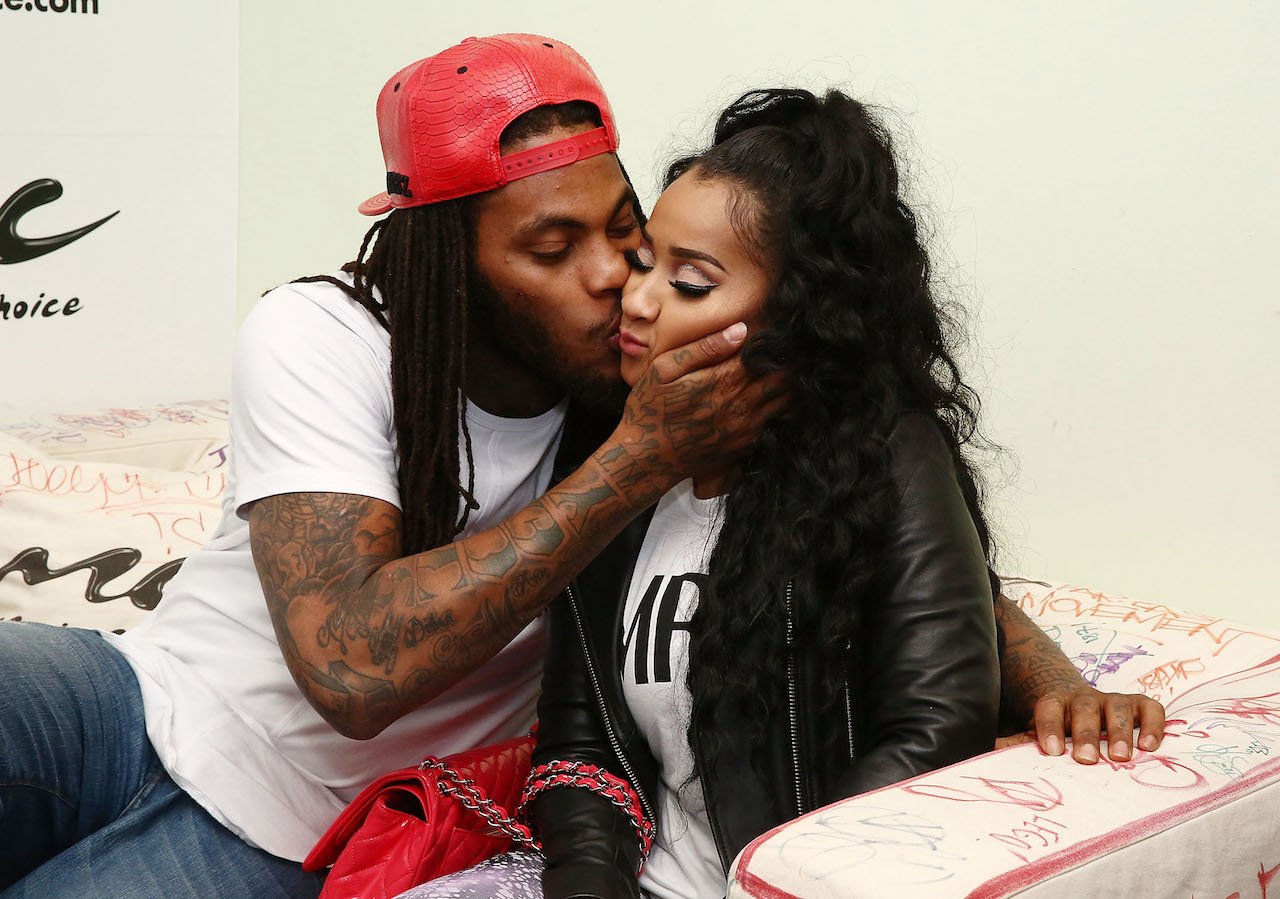 They are disappointed that Waka has unfollowed them on social media.
In a green screen interview, Tammy's sister said, "I'm ****** with Waka because we always talked, we always had a relationship. And it's like after a while I would call and he wouldn't answer. And then I realized that he unfollowed me on Instagram. So my feelings is definitely hurt because I thought maybe outside of the breakup me and him would still have our relationship."
She also had more to say to her mother and siblings, "He created group texts so how you go from how much you love us and we're family and we're siblings to unfollowing and disconnecting?"
Tammy's mother admitted she's been hurt by Waka's social media cleansing as well, "Waka stopped following everyone. It makes me feel kind of ****** up, honestly speaking because we always loved him. And what him and Tammy has going on has nothing to do with us."
Other highlights from the episode include Charlie explaining why Waka and Tammy's recent breakup isn't bothering her, Charlie revealing a stranger followed her, as well as Deb Antney also having a hard time adjusting to the split.
Thanks for reading it out…