The internet certainly works fast. The "mystery woman" Kevin Hart was caught on camera with earlier this week has been identified as Miami-based Latin singer Monique Gonzalez aka "MoMo."
The comedian and singer were caught getting very close in Kevin Hart's car outside of his Miami Beach hotel, leading many to wonder if Hart was cheating on his pregnant wife with the woman.
Here are a few things you need to know about Monique Gonzalez.
Kevin Hart and Monique Gonzalez were caught "canoodling" for 20 minutes in video footage published by Radar Online.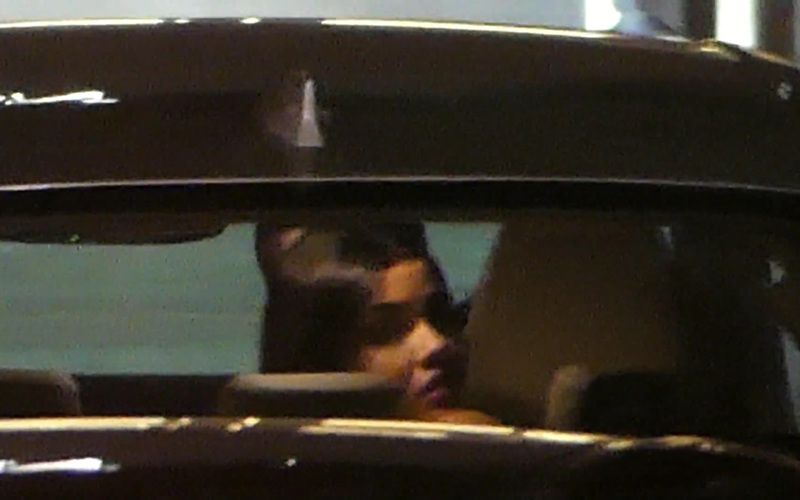 On Wednesday (Jul. 19), Radar Online published photos and a 3-minute video of Kevin Hart with a woman in his Lexus while in Miami. The video was captured July 3rd at around 5 a.m. and Radar claims the two were in the car for about 20 minutes.
SEE MORE: Kevin Hart Allegedly Caught Cheating on Pregnant Wife Eniko Parrish
Though the video doesn't show the two touching or kissing, Radar reports they were "hooking up." The most that could be seen was Kevin getting into the passenger seat so that he could be closer to Monique, who was seemingly in the back seat.
https://twitter.com/LilUglyBabyy/status/887816845159477248
An eyewitness tells the site whatever was going down didn't look too innocent.
"It's obvious they were up to no good. She kept looking over her shoulder and Kevin was pop-eyed when another guest walked by."
The two had been partying earlier that night at LIV nightclub to celebrate the comedian's birthday. Meanwhile, Kevin's pregnant wife, Eniko Parrish, was at home.
Monique told a friend media is "making something out of nothing" and the friend agreed by calling Radar's report a "nothing burger."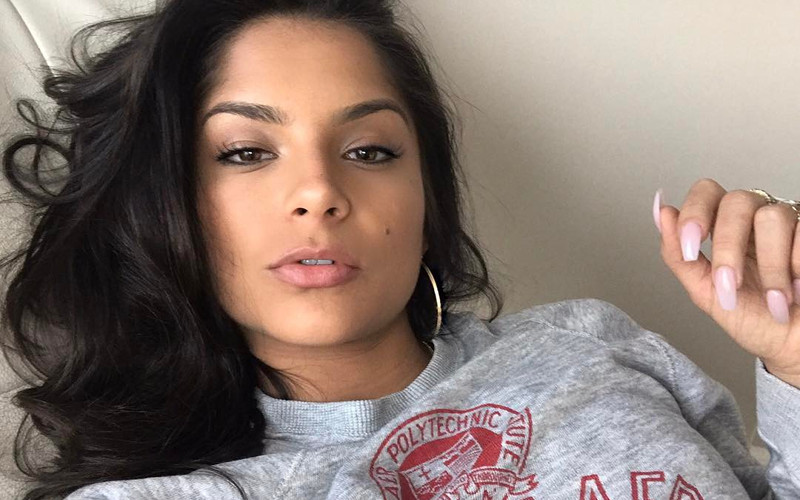 The video has thrust Monique into the spotlight. But she says that absolutely nothing inappropriate went down between her and Hart, and she's laughing off the speculation and rumors.
Power 96 spoke with Lucy Lopez, a friend of Monique's. Lopez reached out to Monique through her DMs to ask how she was dealing with the media scrutiny. Monique responded.
"Yeah boo, when they make something out of nothing you just gotta laugh – I know who I am and my truth."
Lopez says the two then discussed hanging out in the coming weeks discuss "environmental awareness, women empowerment, and her music."
Lopez also told Power 96 that Monique is getting an unfair rap for the misleading video.
"I'm sure everyone wants to jump on the "Momo is a Hoe Hoe" train, but NO. This is NOT fair to a woman who's been working her tail off to make a name for herself in the music industry. A video that clearly shows NOTHING was going on is being paraded around like it's proof KH cheated on his beautiful wife. This my friends is what my boss Rob Morris would call: A NOTHING BURGER!"
Monique Gonzalez is a Miami-based singer/dancer/model of Cuban descent and known as "MoMo" by fans.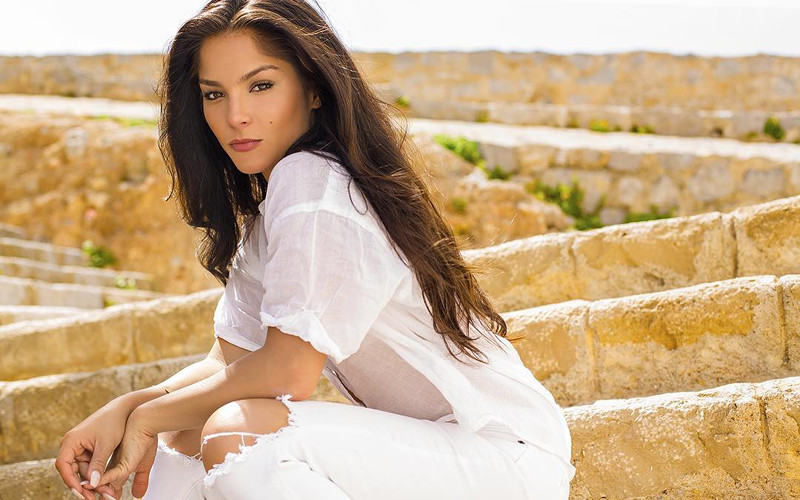 On her official website, the singer describes herself as "unapologetically Latina". The website adds she is "a Miami-born songstress, dancer, and actress is not one designed to fit in the proverbial box. In fact, she redefines boundaries, rules, and containing beliefs consistently."
She is known as "MoMo" by her fans.
Monique was born and raised in the Miami community Cutler Ridge. She is of Cuban descent and developed her love for music and performing at a young age.
She told HuffPost in 2015:
"Growing up in a Cuban household, music is a religion. There was never a day music wasn't playing and we weren't dancing and singing.

The playlist was extensive; we would listen to everything from salsa, boleros, bachata, merengue, flamenco to Selena, Whitney Houston, Celine Dion, Beyoncé, Backstreet Boys."
Monique was active in her high school theatre department as an actress and singer. She also performed in local theatre, and appeared in regional TV commercials and programs. She trained at the Jackie Arredondo Conservator and learned to become a bilingual performer.
In addition to singing, Monique signed to Green Agency as a model. She has modeled for "various high-end designers throughout the world.
Monique "Momo" Gonzalez is a rising Latin pop star who has worked with Pitbull and Austin Mahone.
Monique's music career is currently on the rise. She was first noticed after appearing in Austin Mahone's "Mmm Yeah" music video in 2014. The song featured fellow Miami artist Pitbull. The video has received over 165 million views.
In 2015, she recorded "El Perdón (How Can I)" featuring Pitbull. The bilingual track was the female response to "El Perdón" by Nicky Jam and Enrique Iglesias, which, ironically, is about a cheating boyfriend.
The remix was well-received. Monique told HuffPost:
"I am receiving an abundance of supportive, uplifting responses from my female fans, especially the younger ones! They not only relate to the storyline but embrace the message of being a strong woman. As a female, I want to make sure my music inspires women to be all we can be."
Monique has been actively involved with several charity organizations.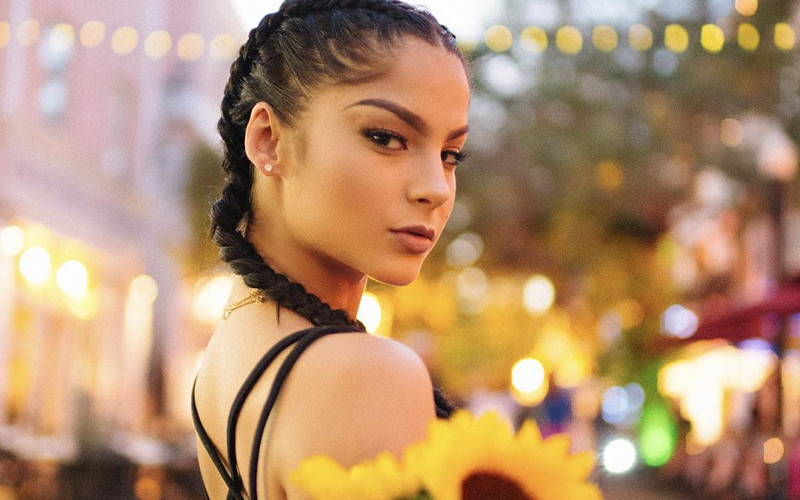 Though she is currently at the center of a cheating scandal, Monique has proven to be an upstanding person. She has been involved with several local and national charities since she was a teenager, including March of Dimes, American Cancer society, and the Make a Wish Foundation.
As part of Radio Lollipop, she has also visited the Miami Children's Hospital to engage with cancer patients.
Kevin Hart laughed off rumors he cheated on his pregnant wife with a meme.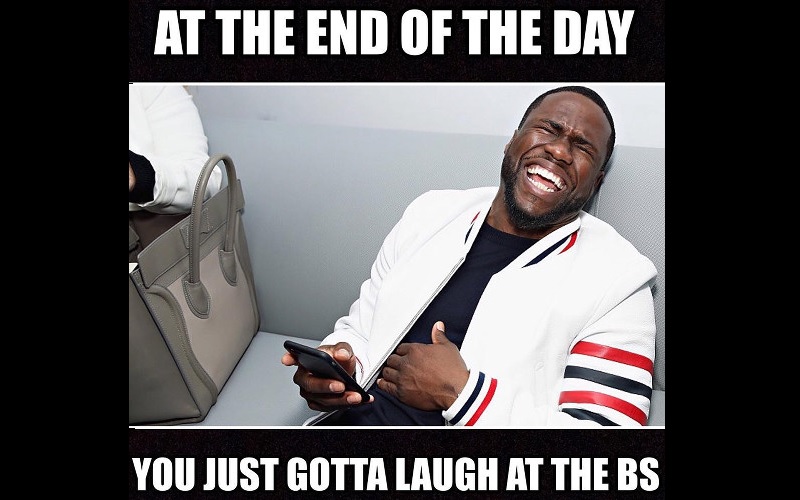 Monique is not the only one to laugh off the rumors she hooked up with Kevin Hart. The comedian responded to allegations he cheated on his pregnant wife with a meme that read: "At the end of the day, you just gotta laugh at the BS."
A rep for Hart also denied the rumors, and Hart himself reiterated his denial to ET's Kevin Frazier:
"It's absolutely not true. It's Miami, the clubs close at 6 a.m., so I was actually going home early."
SEE MORE: Kevin Hart Laughs Off "BS" Rumors That He's Cheating on His Pregnant Wife Eniko Parrish
Hart and his wife, Eniko Parrish married in 2016 and announced they are expected their first child together in May.
The comedian admitted to cheating on his first wife, Torrei Hart. Their divorced was finalized in 2011. They have two kids together. In 2014, Torrei revealed to Entertainment Tonight Hart cheated on her with Parrish.
"I never lashed out. I never tried to punch her in the face, even though I've had moments where – trust and believe – I wanted to K.O. her ass."

"It does hurt that my kids have to be around a woman who broke up a marriage. When you have your kids saying, 'Mommy, what happened?'"