Singer Demi Lovato has said her 'next tour' will be her last after admitting she's been struggling to get out of bed – only to later delete the message from Instagram.
Lovato is currently on tour with eighth studio album Holy Fvck, released last month, having kicked live dates off in São Paulo, Brazil, on 30 August.
But the star took to social media yesterday (Tuesday 13 September) to reveal that she 'can't do this anymore', saying her next tour would be the last.
Lovato, who uses she/her and they/them pronouns, told fans: "I'm so f***ing sick I can't get out of bed. I can't do this anymore. This next tour will be my last. I love and thank you guys."
Lovato shared the message with fans on Instagram. Credit: Instagram/@ddlovato
She did not specify whether 'next tour' meant her current Holy Fvck campaign, or a future tour.
Lovato – who performed in Santiago, Chile, yesterday – later posted a series of other messages to her followers, saying: "Gonna power thru it for you guys [sick emoji] [black heart emoji] I'll need help singing so sing loud for me bb's!!"
Posting a backstage selfie, she added: "I barely have a voice, I'm gonna be pointing the mic to the audience a lot tonight. Please sing for me."
In a final Instagram Story, she also thanked fans for their support, writing: "You guys reeeealy pulled thru tonight… Thank you sooo f***ing much – I love you more than you know."
Lovato performed in Santiago, Chile, yesterday. Credit: Instagram/@ddlovato
UNILAD has reached out to reps for Lovato for comment.
In a recent interview, Lovato claimed her team 'barricaded' her in a room to stop her from eating while she was navigating an eating disorder.
The former Disney actor has long been open about having struggled with an eating disorder, having previously shared images of herself as she recovered, describing food as 'the biggest challenge' in her life.
Speaking on the Call Her Daddy podcast, Lovato said the control 'exacerbated' her eating disorder, to the point where she 'became bulimic again'.
"From 2016 to 2018 I was dealing with that," she said.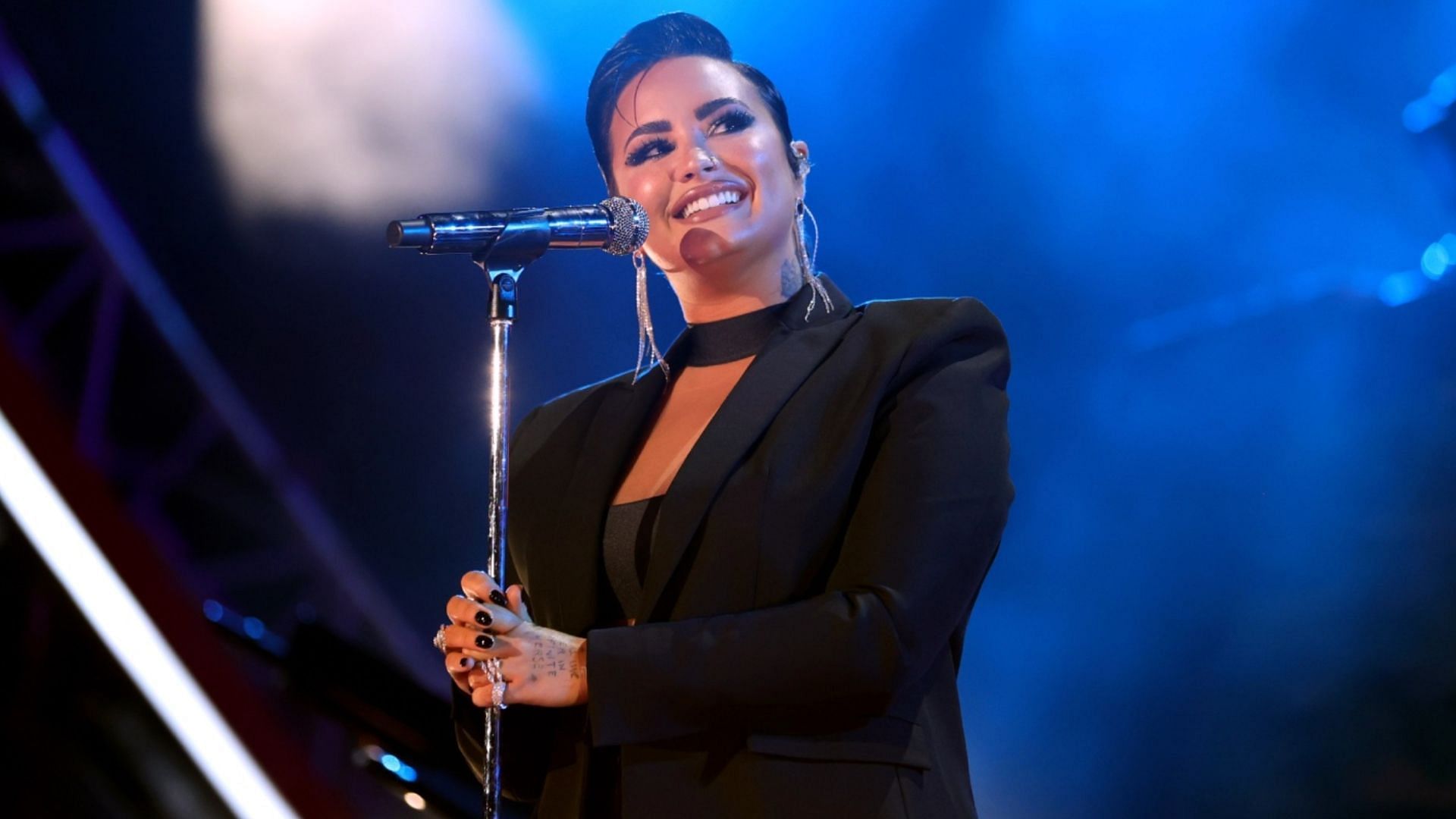 Lovato said she wasn't allowed a phone in her hotel room in case she called room service, and there was nothing for her to eat inside. One night, she snuck out to eat before later admitting what she'd done.
She explained: "I didn't have food in my hotel room, like snacks in the mini bar, because they didn't want me to eat the snacks. Ellen talked about this on her show.
"They cleared the dressing room of all sugar before I'd get in there.
"I've never talked about this before but there was one time when I had binged and purged one night. I came clean to my team and said, 'hey this happened'."
continued.
If you've been affected by any of the issues in this article and would like to speak with someone in confidence, call the BEAT Eating Disorders helpline on 0808 801 0677. Helplines are open 365 days a year from 9am–8pm during the week, and 4pm–8pm on weekends and bank holidays. Alternatively, you can try the one-to-one webchat.