NeNe Leakes and Tamar Braxton's friendship fizzled out.
Tamar Braxton and NeNe Leakes used to be close friends. In fact, Tamar was one of the people NeNe confided in after she was pushed off "Real Housewives of Atlanta." Tamar would join NeNe to join her during her live sessions on social media. And it seemed like they were the best of girlfriends. So when NeNe received criticism for her current romance, it was Tamar who took to social media to defend her. She wasn't here for people calling out the "Real Housewives of Atlanta" OG for moving on after Gregg Leakes' death. However, NeNe made it clear that she didn't care about any of the backlash or speculation. She continued to flaunt the relationship on her social media accounts.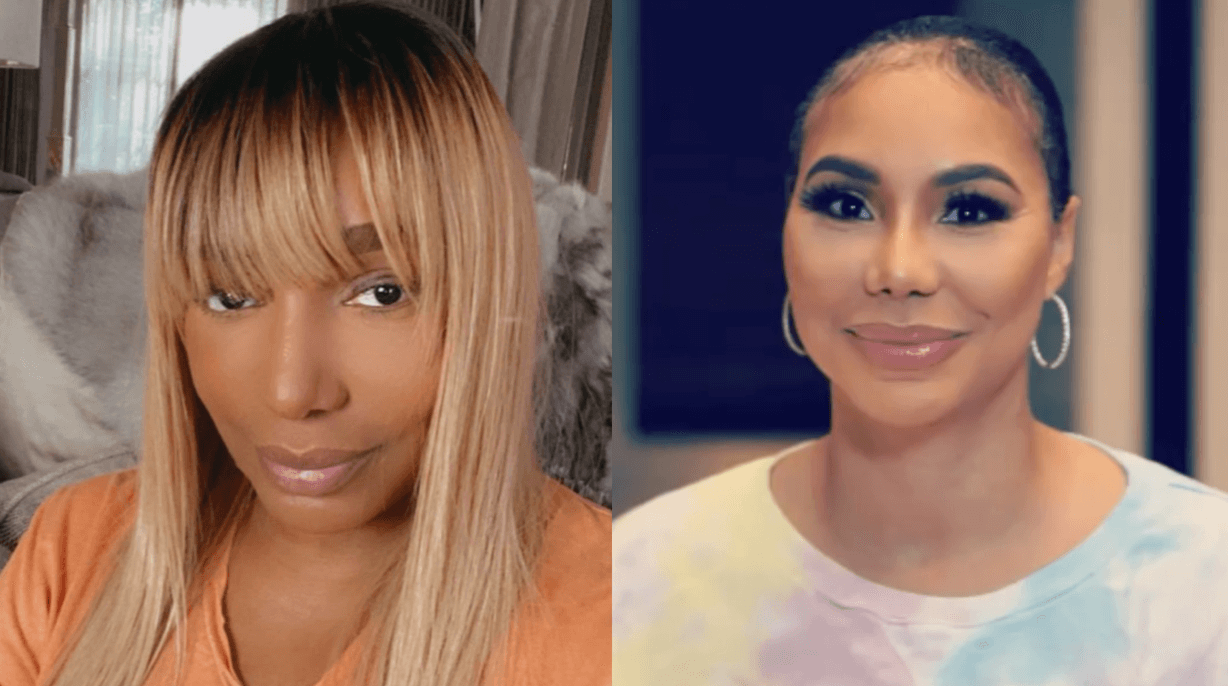 NeNe doesn't hang around the former "Braxton Family Values" star much these days. In fact, there haven't been any social media interactions between them for months now. And Tamar also unfollowed NeNe on Instagram. So people began to suspect that the reality stars are no longer friends. They believed something messy took place between them that deaded the friendship.
Well, blogger Jason Lee recently addressed NeNe and Tamar's fallout. And some messy accusations were made.
Tea is spilled about Tamar Braxton and NeNe Leakes.
Months ago, people noticed that Tamar Braxton quietly unfollowed NeNe Leakes on Instagram. So it didn't take long for the speculation to begin. And people wondered what happened to cause the two women to stop hanging out and interacting on their social media accounts. When Tamar was asked about unfollowing her former close friend, she shrugged it off. She went on to say that she unfollows people all the time, including her own sisters. So she didn't think it was a big deal and she wishes NeNe well.
Interestingly enough, Blogger Jason Lee talked about their fallout recently on the Hollywood Unlocked YouTube channel. And the accusations he made have people talking on social media.
and
While discussing Tamar's new public romance with Attorney Jeremy Robinson, Jason said that Tamar didn't tell him anything about her new boo. Then it got really interesting, "Tay Tay, you have to give me some answers because the last time I heard you had a man was somebody that NeNe was trying to hook up with her home girl…after y'all went on a double date. Did I just spill some tea? Okay."
He continued, "Tamar and NeNe went on a double date with NeNe's man who's allegedly married to a woman and another man who she liked. And NeNe tried to hook up her friend with the guy Tamar was talking to behind Tamar's back. They all went to Miami or Trip behind Tamar's back. And Tamar found out. And she told me but I shouldn't have said that huh?"
Jason then said the alleged situation was very shady, "Well, look I don't know if I was supposed to say anything. But NeNe that was some shady *** ****. And that's why I don't **** with people. And I'ma tell y'all right now. If I bring y'all around my man do not play with me cause Tamar, she is under construction so she ain't gon say nothing. She was hurt by that…I should just say allegedly all the way through that., right? I can provide receipts upon request."