The Actor, Who Portrays Billy Baker On 'All American', Declares His Love For The 'Love And Hip Hop: Hollywood' Star While Enjoying Quality Time With Her In What Appears To Be A TV Room.
Taye Diggs is clearly head over heels with Apryl Jones. On Friday, August 26, the Billy Baker depicter on "All American" shared a sweet video in which he gushed about being "really lucky" to have her as his girlfriend.
"There are um, you know, as an adult, there are times in life where you can't believe what you are blessed with," the 51-year-old said in the clip shared on Instagram. "I feel really lucky to have the career I have, coming from nothing and then getting to be where I am."
"And then, the fact that this woman is in love with me. Like, I don't [understand], I can't, there-that's how I know, praise you Lord Jesus or Buddha or Universe, 'cause somehow she's next to me," the actor continued, as he showed his partner to the camera. "She's with me. Oh, my lord."
Apryl then sit next to Taye as he said, "So, for all you people out there who don't think there's God or no higher being or no higher force, y'all I know there is 'cause someone's lookin' out after me, boy!" The pair then burst into laughter before he ended recording.Taye and Apryl were linked romantically in December 2021 after being spotted on a night out together in Los Angeles.
and
At the time, the "Private Practice" alum was seen helping the "Love & Hip Hop: Hollywood" star out of the car while attending Jennifer Klein's Christmas party.
The two have since been featured in a lot of TikTok videos together. As a matter of fact, Taye credited the app for getting him in touch with the VH1 personality. "I literally saw one of her Instagrams or TikToks, and I just texted, or whatever it's called, and said that she was hilarious," he recalled. He added, "She helped me get a million followers. I love that stuff like that just kind of comes organically."
In July, however, Taye swiftly avoided questions about whether there is a commitment in their relationship with the reality TV star during an interview. "We're cool. We're enjoying ourselves. We're having a lot of fun," he first told Fox 5 NY.
"These are crazy times, so we're just trying to have as much fun as we can and look for opportunities to laugh at ourselves," he continued, seemingly referring to their TikTok videos. When the interviewer pressed him on the question if there is a commitment between them, he replied, "I'm sure they are, I'm sure they are wondering that. I would too."
Other Sites Are Says this: YOU CAN HAVE A LOOK ON IT TOO..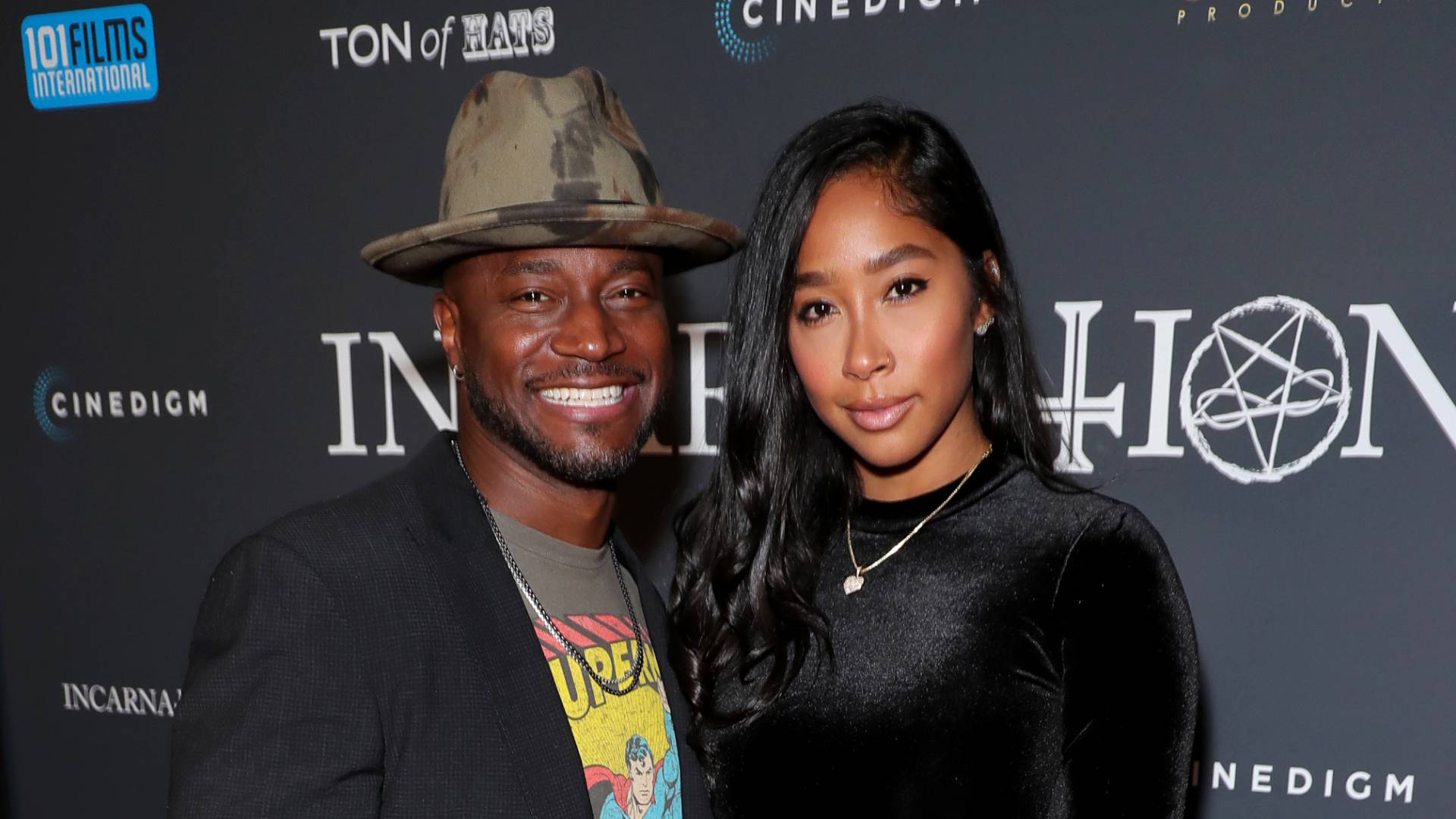 Reality star Apryl Jones and actor Taye Diggs may be the cutest couple on the internet. The new celebrity pairing has been going social-media-strong for about a month, dropping the sweetest virtual love notes to each other for all to see.
Recently, the Love and Hip Hop: Hollywood star posted on her Instagram a "TayPryl" love moment and wrote in the caption, "I LAUGH MY ASS OFF WITH YOU!"
HOLLYWOOD, CALIFORNIA – FEBRUARY 15: (L-R) Taye Diggs and Apryl Jones attend the world premiere private screening of "Incarnation" at The Montalban on February 15, 2022 in Hollywood, California. (Photo by Leon Bennett/Getty Images)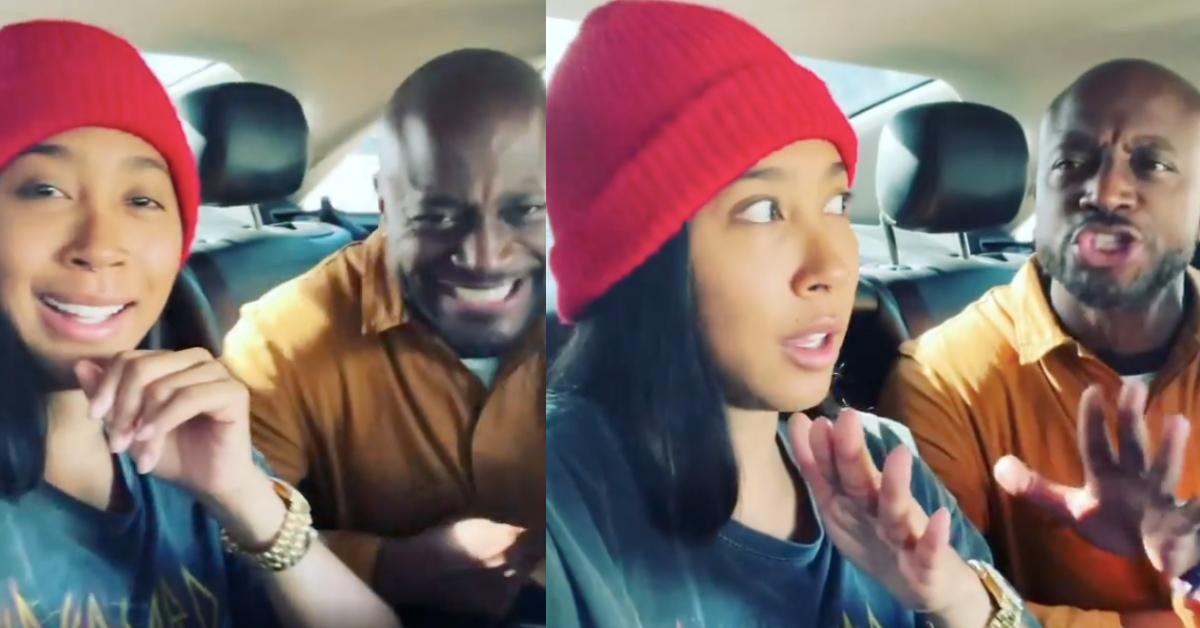 Since he joined TikTok in December 2021, the world is starting to see how absolutely hilarious the "Best Man" actor is. Millions have tuned in to see his wacky dance routines, his goofy musical theater outbursts, and his ability to just make others smile. Now, with Jones as his partner in crime, his humor is tinged with a little something else.
Jones continued, "YOU'RE SO F'ING DOPE!!!!!" And lo and behold, Mr. Brown Sugar popped into the comments and replied with the most adorable response.
"@aprylsjones Who? Me? I'm the lucky one," Diggs wrote.


This public love-tapping became official after Diggs bought her an outfit for a Hollywood premiere on Feb. 17.
Apryl could not wait to share with her followers the ridiculous wardrobe he broke the bank buying for her. She wrote, "the finer things in life are amazing but so are the simplest things too! I'm rocking this sh-t, CVS and all with some heels! @tayediggsinsta (Thank u)"
While she is going along with the prank, he confirms what the world has been wondering for some time, that they are an item.
He says, "I don't usually shop for people but I'm into you." She responds to her audience, "Ladies, find you someone that gets you gifts from CVS." Hearts dropped as fans witness the first time her admitting to the universe that he is "someone" to her. They all gag when he ups and kisses her gently on the cheek.
A week later, fans are still celebrating their love, dropping rows and rows of red hearts to express their approval.
Both influencers have had very public ups and downs in the romance area. Taye Diggs' former wife is "Wicked" and "Frozen" star Idina Menzel. The two were married for ten years. His last public relationship was with Netflix's "Setting Sunset" star Amanza Smith.
Jones was in a serious live-in relationship with Omarion from the teen group B2K. The two of them are the parents of both of her children. She also dated Lil Fizz from the same group, years after breaking up with the "Ice Box" singer. Recently, she was linked to recent divorcee, Dr. Dre.
All of Jones' relationships have invoked incredible disparagement from fans, but this one seems to make them smile. As always, she seems unbothered and focused on what makes her happy and if the social media is telling the truth, everyone sees that that's Mr. Diggs.
---